The Sticks & Stones seven-week program consists of two eBooks, Sticks & Stones and My Rock

Sticks & Stones is a self-help guide for teens concerning daily issues they deal with. The guide is also a journal where teens can write their thoughts, feelings and questions.
My Rock is a guide that gives parents insight on what their teens are reading each week as well as effective communicative skills and questions to ask to help facilitate a conversation with their teens.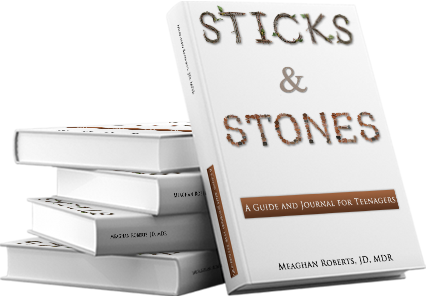 $19.95
After you purchase the Program you will be redirected to the website to register.